Civil Society Organizations and the Challenges of Migration and Diversity: Agents of Change (ZOMiDi)
Research project
The three-year project investigates how and why civil society organizations change in response to migration and societal diversity. Such organizations play a key role in processes of social self organization and participation, and they are indispensable for societal integration in developed democracies. While we now know that migration processes transform host societies, we are also aware of the persistence of institutions and organizations and of the related processes of exclusion and discrimination. This project investigates this tension while focusing on the conditions and actors that further change towards more openness, diversity and participation. A focus is placed on organizations for which difference and participation are constitutive because they represent particular, potentially disadvantaged population groups.
The Max Planck Institute for the Study of Religious and Ethnic Diversity, the Humboldt University of Berlin and the Ludwig Maximilians University of Munich are involved in this collaborative project. The sub-project conducted at the Max Planck Institute investigates the Lebenshilfe, as an organization that brings together and represents people with a disability and their families, and the LSVD as an organization from the field of LBGT/sexual identity. The sub-project at the Humboldt University of Berlin investigates Ver.di as an organization of employees and the sub-project at the Ludwig-Maximilians-Universität Munich studies the Deutsche AIDS-Hilfe as a key organization in the field of health/HIV. The goal is to analyze the extent to which the self-conceptions, interpretations of tasks and target groups as well as the practices of the analyzed organizations change and what accounts for these changes.
Do organizations that focus on differences respond in similar ways to the challenges linked with migration? What 'best practices' for organizational change can they offer? The aims of the project are relevant for both academic and applied contexts.
The methodology of the collaborative project includes documentary research, qualitative interviews, focus groups, mapping procedures following situational analysis and participant observation. For 2020, a conference is planned to present and discuss the results in Berlin.
Project team (LMU subproject):

Partners in the collaborative project:

Partnerships with civil society organizations:
Project duration:
2/2018 - 1/2021
Funding: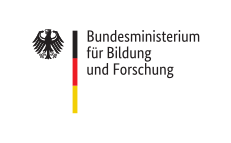 Project Website: